Hello everyone, we are proud to announce that Season 2 of the Clan War League is being hosted on MKCentral!
Things will be a bit different, instead of signing up through our Discord you will have to sign up using the Registry system. There is now a teams section on the Registry for Mario Kart Tour teams, meaning clan rosters can now be formed.
Your rosters will now be made using the Registry,
so make sure you're able to get
all of
your members on your team roster.
Match results will also now be posted using the forums, which can be found under the CWL section on the site. All future announcements regarding CWL will also be posted on MKCentral. However, things like match organization and division chats will still be in the MKT-C server.
If you're a team leader, read below on how to create a team, as well as invite players in your roster.
Make sure you select "MKTour VS Race" as the main roster category
.
Creating A Team
To create a team, simply go to the "Teams" page of the
registry
, and click "Create New Team."

You'll then be prompted to input details of your team, like the name and tag, as well as an optional logo. Further details like recruitment status, language, and a team description can also be added. Keep in mind that the tag and name cannot be changed without a site staff member's help once you submit, so please make sure everything looks good before creating your team!
Additionally, make sure the team you create is in the category that your team plays. If your team is a MK8DX 150cc team, make sure to select that.
Example of what it looks like to create a team: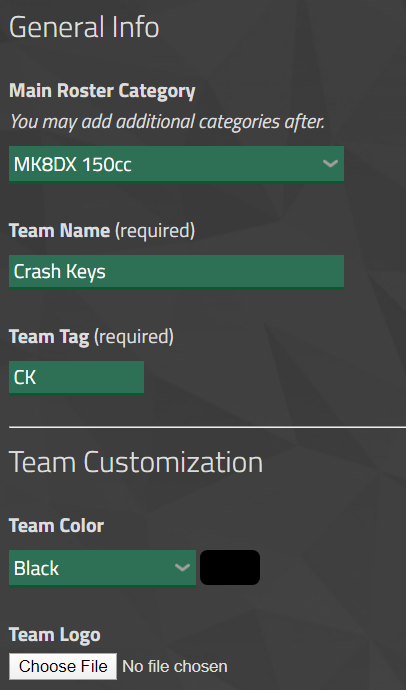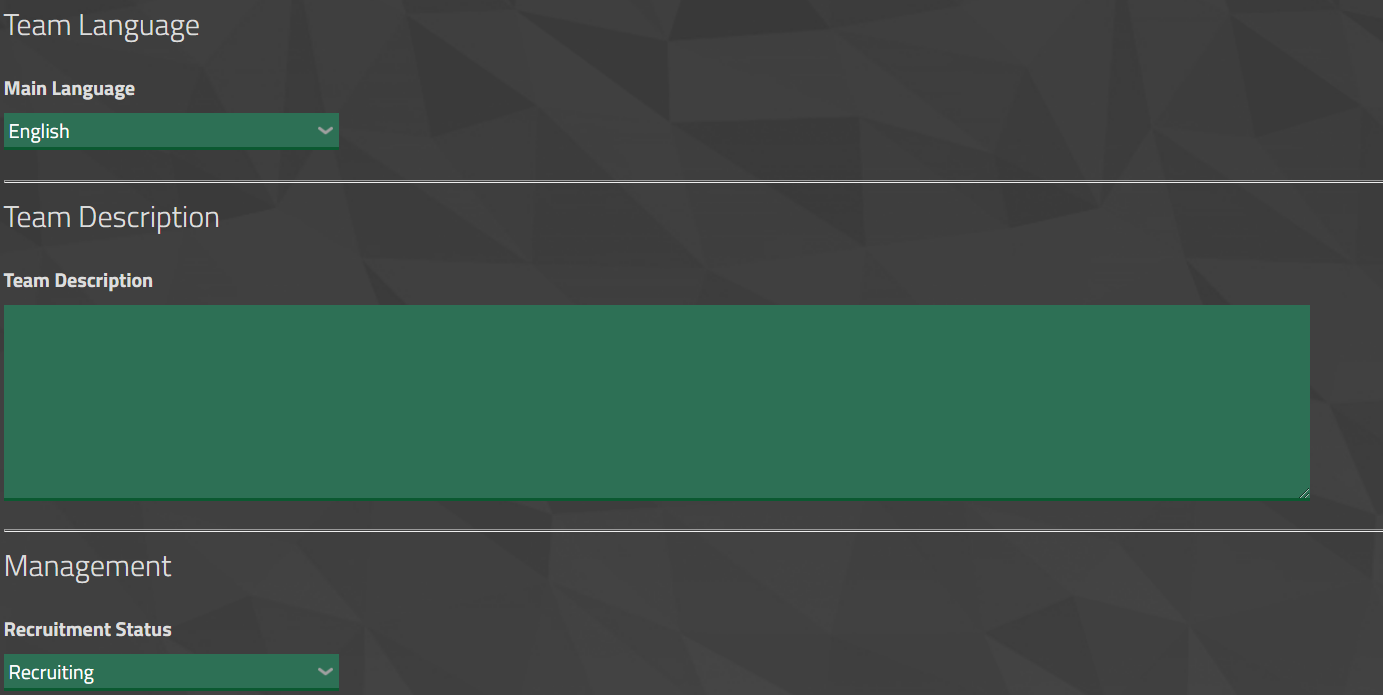 Once you've created your team, it will have to be approved first, but once it does you're ready to invite players!
Inviting Players
Inviting players to teams works a bit differently than inviting players to squads. To invite a player, you must go to your team page, and then click "Manage Rosters" at the top.
From there, it works the same as the Squads invite page. Search the player you want to invite, and click "Invite". They will have 14 days to accept or decline it, and after that if nothing is done then the invite will expire. You can invite multiple players at once as well.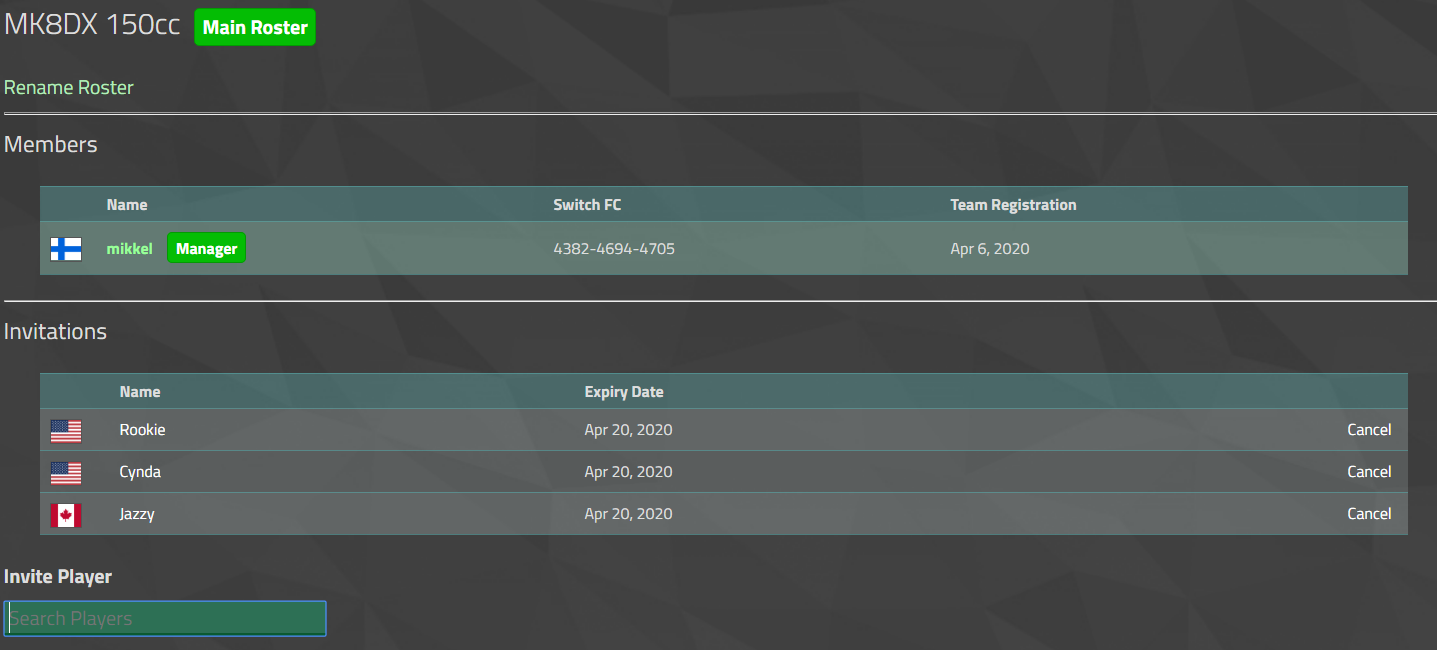 If the player you have invited has been in teams in the past, then their transfer will have to be approved first.
If you're a player waiting for your leader to send you an invite, read below on how to accept an invitation.
Joining a Team / Transferring Teams
To join a team, your team leader has to send you an invite first. Once you've gotten your invite, it should look like this:
Once you click "Check your team invites here", you will be brought to a screen where you can accept/deny the invitation:
Once you accept it, your transfer will have to go through an approval queue if you've had transfer history in your past. Once it's been accepted, you're registered for your new team!
If you have any further questions, you can
read the Registry Guide for more help.
Translations in French, Spanish, and Japanese are provided there as well.
In other news,
CWL Season 2 will start on June 7th!
More information about rule changes for the season and the event page will be up soon.
We hope you're looking forward to CWL Season 2 and the future of MKTour, now on MKCentral!
Last edited: