In professional sports, the most chaotic time that a league endures may not actually occur during the regular season. Every league or organization generally has a few months (usually in the summer) of what is known as a free agency period, where racers or athletes can come and go between teams, or even renew contracts with their existing teams. In racing in particular, this is known as the Silly Season. Things can drastically change for a driver and the leading events can make or break a team.
During this time, there are generally a few "stand out" stories. Mario Kart Central's free agency period is no different. The 6-7 week time frame (depending on a respective team's MKU performance) was a wild ride throughout the offseason.

Not to break the 4th wall, but there may be things in this article that could be outdated or simply not incorporated for time because of the mere fact that things happened so quickly. Hopefully you like this format, as this could be a weekly article for the next season.

Before we go into some of the highlights from this offseason, I want to wish the MKU staff the best of luck. They're phenomenal at what they do, and I put this article off over time due to the stagnant nature of the transactions. Then, all of the sudden, new teams formed then faded away. Leaders moved to their B team. Some teams merged. It all happens so quickly. Here are some of the highlights of what happened since September 13th. At this point, some teams were already out of the playoff run making adjustments for this upcoming season. The top teams in MKU got their start on September 20th- just a week later fighting for their respective coveted division banners.

With that being said, I present to you the scoop on MKC's latest 150cc Silly Season:

Dragon Blue forms on September 9th

While this team may have formed during MKU Season 11, it's worth noting that ALEXPLORER's leadership from the Mushroom Team ecosystem will be the one with the firepower leading this team to their league debut.
Rainbow Fun Splits in Two on September 10th

Rubis and Saphir respectively are the two teams in the Rainbow Fun ecosystem. Saphir formed in mid September led DJR and ap6. Saphir's 10 player team is rounded out by Sky1887 getting promoted from Harmonia in October along with newcomers Kylian, Clement, and Cronex.

ID Fox joins Rubis (Valyria) along with Kemboy (Yoshi Family), Aulo (Knights of Wheels), Zefe (banned – so ineligible to compete), and Louka (Souls of the Circuit) this offseason.

Rosa forms on September 12th
The European clan formed right as the offseason was about to begin, by team manager Vlyne. While Vlyne is new to the league, Rosa is surrounded by a few veterans and players who have been associated with some other teams. Most importantly, Axel has hopped over after a main run on the former Milobus Assembly. The German also had some short stints in the Greed Island ecosystem. FAKER3 hopped back over from Pandala after a short 8 day stint, but is more notably known for their tenure on Nasty Raid Kermit.
Banana Legion Grows in Numbers starting September 13th
Banana Legion re-signed Davis from Higher Octave on September 13th but since left the team on October 30th. Joshua re-signed on October 3rd from the Symphony ecosystem following suit. A day later, Japanese player Pot signed on board, making their MKU debut. BL also got some unique pickups in Yoshi (Nferno) and Troita (Euphorya) for this upcoming season.

Star Clan Movement Lingers Throughout the Offseason starting September 13th
Rylan and Vesper lead Star Clan Lotus and they are one of a few teams that did a number with their frequency of silly season transactions. Lotus, the top team, saw Sorata move up from Solar.
Japanese sensation Kout was onboarded in late September to Lotus. Rylan flip flopped between Solar and Lotus but eventually landed on Lotus on September 30th. The same can be said for Mike B who is back in action on the top team.

Jordan is back, after transferring twice this offseason. Initially he was slated for RK but moved to Star Clan Lotus roughly two weeks ago. German player Paul moved to Lotus from the NFO Consolidation in late October. Call leader Ferg made two transfers this off season as well, shifting from Solar to The Savage Forwards. After a brief 9 day stint, he moved back to Lotus. Marlon had a similar fate, but with a 12 day stint on TSF, returning back to Lotus.

Saezuri, Ethan, and LX are slated to lead Solar into action for MKU this upcoming season – and they had a crazy amount of movement as well. Sorata's departure from Solar was filled quickly by Yoshiracer (Zodiacs) on September 13th. Qadim was signed from DY Omega, and Green was signed a week after- finishing his season stint with Noir. Ben from Zodiacs also moves to Solar to join his former teammate. Amidst the new players, Pure also moved down to Solar from Lotus. Sam also hopes to find a permanent home, being one of the players that hopped the most this off season. She left Fatal Anchors for A New Majesty, then both RK squads, and ultimately has found a home with Star Clan as of October 30th. Hopefully this will be her permanent home, as this is her 6th team since July. Kumo also joins Solar this season, making the jump from Fatal Anchors to join former teammate Sam. Miless joined late from the MACROSS closure, and Harry departed from alleged 8ve volatility to join the squad on October 30th.

Kinetic Pii forms on September 14th

The friend group turned MK8 team is a unique story- as most of the players have IRL relationships through band and music. They are looking to start off on a good note in their MKU debut with leadership from NQ (MKO), TGray (MKO), and kpsanch. While the leadership has had some MKU experience in the MKO ecosystem, the majority of the team is brand new. The leaders struck a chord with LastPlace4Life (MKO, Pirate Hackers) who joined the team on October 21st for added support as MKO closed its doors.
Nick "NQ" Quan had the following to say about the formation of Kinetic Pii:
"We are mutual friends in real life. We're likeminded. We enjoy the game and we're excited to see KP grow".

Nick Quan, NQ – Manager of Kinetic Pii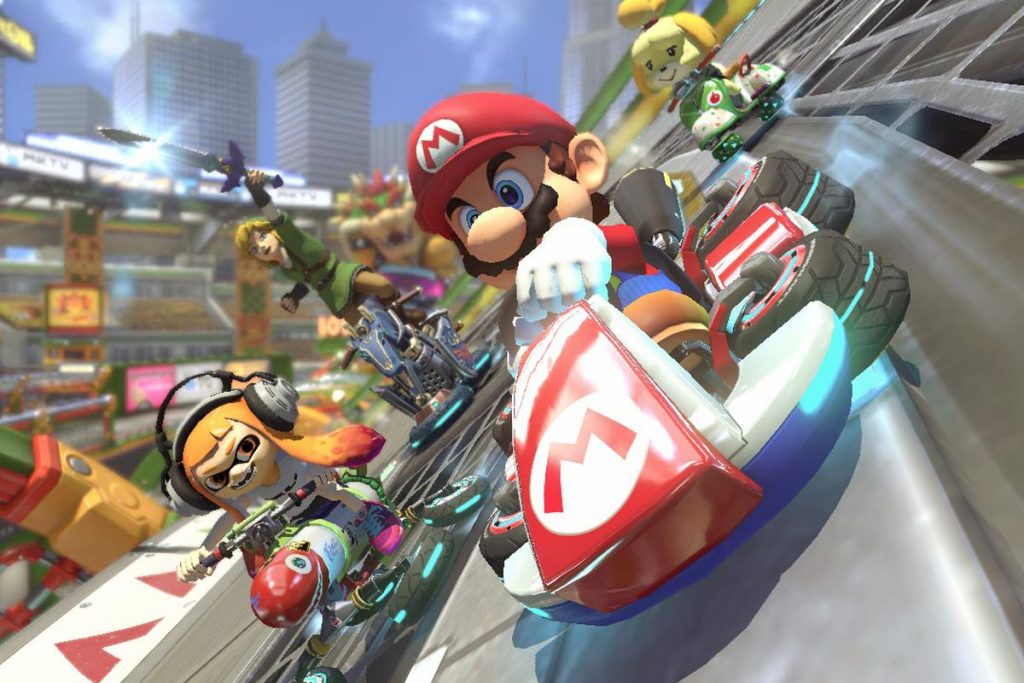 Float forms on September 14th

The mastermind behind Float is Lily, who previously departed from MKO, formerly known as Ascension. Light is also listed as the leader after a 3+ month tenure with Nerd Prom. Dr. Procter also is notable, migrating over from the late Apex Racing ecosystem after 7 months. We'll see how this team progresses throughout the regular season after their impressive Agility finish in the amateur bracket.

Macross forms on September 14th

Formed primarily from players previously within the Star Clan ecosystem, Littea has focused on improving players through the use of analytics. Miless is also on board as a leader to support Littea in the team's endeavors. They're slated for action in both MKU and America's Cup. Samuel, the west coast LAN player and MKTour player makes his debut with Macross. Nebula from the late KMV and Yoshi24Kobe from American Gunslingers along with 6 other players round out this squad. Miguel, April, Xavier, Sanchez, and Ritsu all have previous league experience.

Editors note: GGs silly season. Macross folded on October 31st. Samuel made a quick transfer over to The Unknowns, while Yoshi24Kobe moved over to Battle Brigade. April and Miless transferred back to Star Clan Solar, but April will be missing action this season. Miguel and Tea also made the quick migration to Nerd Prom prior to transfers closing.

Kartvengers Alpha + Omega Restructuring on September 16th

JL and Rushiez and company from the Red Ribbon Ecosystem move back to create Kartvengers Team Alpha. Hanz, Matito, Trebol, Ganon, Kamit, gabs, and Scales are streamlined to lead the Alpha squad into their first MKU.

The original Kartvengers (Omega) managed by Nico and lead by Bomba brings back Jonax (Noob Reborn) and signs a series of players to replace the real estate lost by Alpha. Other notable players include Jordan Munoz (Itollani Warriors) and returning Alcaraz (Latin Kart) who transferred over in October.

Arcanum Signings start on September 20th

Barker ran Arcanum Aeterna saw an immediate boost to kick off silly season with signing Alejandro (NOVAE). Alejandro had the following to say a week after his transaction:

"Even though the team is new and has a lot to learn, they're like a 2nd family to me, a feeling that I lost with NOVÆ a long time ago".

Alejandro, Leader of Arcanum Aeterna

Joining suit was Aleister (formerly known as Lapis) on the move. Alemantium from Fenix Z was quick to follow along with Light from Silence Eclipse in mid October.

Polaris signed rookie Laynez, adding a Guatemalan to their player base. Hinata moved over in mid October from Silence Eclipse with Wilfredo being relegated down from Aeterna. Gerar, Bloehna, and Foehna are slated to lead the team into their 2nd MKU season.

NMX goes big with Equivoke, then goes "Underground" on September 20th

NMX started off their silly season by reacquiring Jimbo, DVD, Riky, and Lyncas98 from Equivoke. DVD and Jimbo are set to lead the top team with St0ck1. On October 2nd, NMX created Team NMX Underground which features Next managing a squad of 10 who moved down to the 2nd team.

Turbo Shells forms on September 22nd

Turbo Shells is a new European team molded from the Kartperial and Boo Bombs ecosystem, with Tyran (Kartperial, Boo Bombs) leading the squad into their first MKU appearance. Gah joins in leading the squad. Notable transactions include Debbo, Kraz (AfterDark), and Dr.VAB (APE).
Fenix Making Moves on September 22nd
Fenix overhauled their squad with some massive editions, starting on the 22nd of September with Pana from Valyria. A day later, Sergio and Roguee from NOVAE made the jump- with only Sergio now eligible for MKU. Twins Enger and Flaps also joined, leaving the dormant Silence Eclipse ecosystem. In mid October, Andy from Fatal Aces joined the Y squad. Rookie Ingrid was the next to sign, followed by the Italian, Zatlo from APE. Last but not least, the Costa Rican player Claw arrived from Euphorya's closure. Ruben, Rolex, and Black are slated to lead Fenix Y into another MKU season following a strong Agility run in the amateur bracket.
Fenix Z saw some unique additions that might be overshadowed by Fenix Y. First to move in October was Final Emblem's female JulesLuffy. Titan from Kame House was next, along with Rosee who elected not to stick with The Savage Forwards through their merger. Colombian player Vic was the next to be relegated down to Z from Y. After some uncertainty with Sparta playing this season, Haze was able to secure a spot back in the Fenix ecosystem as a notable player for Fenix Z. Starter for X Project, Spanish player Rashford signed shortly before the deadline. Matias will round out the Fenix Z squad from a transaction standpoint, leaving APE which will not be in action this season.

Cataclysms forms on September 24th

From some remnants of the Black Diamond ecosystem forms Cataclysms, hoping to follow up on their 49th place run in Agility. They are lead by Sejo, Cardenas, and Nivek who all have experience with each other in Black Diamond. Unfortunately, with 5 players on the squad, Black Diamond appears to be inactive this season.

Icy Karts rebrands on September 24th

Formed from the Silence Eclipse ecosystem, Icy Karts is essentially the rebrand of Silence Eclipse Saros. While the main SE may not be in action, this squad will be led by Pterog, Vashki, and Lemmy.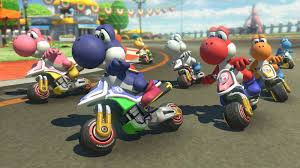 Knife forms on September 25th

Online returns (ex Kaisers, Kev 03's Gamers) with newcomer leader Daseia with a brand new international team. While there are a majority of new players making their league debut, the team did acquire Signal (Boo Bombs) who should provide some experience making their initial MKU run.

Vice House forms on September 27th

NEOVEGA from the Silence Eclipse ecosystem forms the Latin American squad en route to their debut appearances in both MKU and America's Cup. Not much is known from experience wise, but Vice House can only go up from here.

Resemblance and Difference Movement starting September 28th

Draco moves down to the 2nd team within the Resemblance ecosystem, with a solid supporting cast with co leaders Demon and Nanachi. Diego6 (Kartnita Asada), Juancho (Gomaespuma), Martin (Corredores del Sol), Yiyo (NOVAE), Benjax (Savage), nxJuan1998 (Mushroom Team), and Toni (Kira Team) join the others moving down from Resemblance to the 2nd squad.

With real estate opening up on the top team, Resemblance goes into their 2nd MKU season with some added depth to the existing Raul, Colcho, DG, and Eru. JuanP joins from Kartnita Asada along with Biz (Arcadia Terra), ApG77 (SOUL), Cuj (Banana Legion), Kokote (Mushroom Team), Fresh (Fatal Aces), Brox (Euphorya), and Luisao (Euphorya).

Siege forms on August 20th

Siege is a team that made a statement with their amateur bracket run in Agility. Led by Fools (MKO, Noir) and Pulse (Equivoke), the team has recruited some solid mid division depth. Former Noir teammate Shirako joined the squad just 4 days after the team's incorporation. Other notable players are Antwann X (Apex Racing) and Alexis (Fatal Aces, Apex Racing).

"The Little Big Horn Effect" with the West Coast (US) – October 1st
This politically incorrect phrase based off of American history is known to describe how one or two events force other events to follow suit. There are many examples of this in MKC each season, but given I know this American West Coast scene well, I have the best opportunity to explain it.
Unironically, it was a combination of MKO's closure and Symphony movement that triggered a shakeup of predominantly west coast players between Symphony, Pirate Hunters, Kinetic Pii, American Gunslingers, Storm Rush Gaming, and Noob Reborn. Float also formed as a result of the MKO closure.

Symphony's Higher Octave saw some departures mentioned throughout the article, moving Myles, Wason, and Prove up. Bass Line inherited Corey, Vanni, and SoccerGuy from MKO, along with Dom from American Gunslingers. Bass Line did have a few departures as well, as we saw Mason and Icy depart for Storm Rush Gaming. Danny Fathom also jumped ship to join the Pirate Hunters. Bilingual HSB migrated over to Noob Reborn from the Symphony ecosystem.

Souls of the Circuit Goes "Dark" on October 3rd
STC moves to one team with a lean roster of 10. Led by DoniHaymon, Vincegeta, and Kevix, the team has a few new additions and players moving up from STC Dark which is defunct this season. Dass is a new addition from NR Kermit, and Kiridoo is making their MKU season debut. The other players have all been relegated up and it will be interesting to see where they end up given some of the recent departures.

Sweatyzard doubles to X and Y on October 4th

Sweatyzard moves back to two teams with some major editions on the top team. Demyx (NR Kermit), Reilly (NR Kermit), Mystix (Dynamite Omega), Caro (NR Kermit), BlackDown (NR Jin), and Freezyy (Melodya Eurydice) are all new additions. Most notable are the editions Beni (Dynamite Omega) and Kuzoo who is returning to MKU action this season. TICA will lead the second team with a series of returning players and additions.

Storm Rush Gaming forms on October 5th

The long awaited debut of SRG has arrived in MKC and the group has radically practiced off the grid to prepare for their MKU debut. This group broke competitive Mario Kart history participating in the first ever live streamed and televised war out of an Esports arena in Las Vegas. Tinsqu manages the team in her first season under the MKC umbrella. Mario Party King, who is the founder of SRG, is met by some newer players. Most notably are Immortal Man, SportsJoey1, Dancin Parrot, and Professor Spam with varying experience coming from MKO. Mason and Icy join the squad from the Symphony Ecosystem as well.

MKC Media caught up with Tinsqu who had the following comments on the upcoming season:
"We at SRG are very excited to finally be participating in a Mario Kart Season!

We've used the time from Season 11 to work on the behind-the-scenes of creating a Mario Kart team … We used the off-season to gather our members, set up wars, and get them ready for Season 12. We value community and we strive to foster a healthy competitive environment. Our aim is to give our members that opportunity, whether they're new to the scene or seasoned veterans.

It's been a long time coming! Thank you to everyone for all of your support"!

Tinsqu, Esports Manager of Storm Rush Gaming
Melodya Pickups starting on October 5th

Babou's Melodya Orphee saw Joubak and Demxn join the crew on October 5th from Souls of the Circuit. Shortly after, Aszni (Drift Riders) also made the jump with Flo (NR Jin). The new additions join Babou, Teqzo, Prismillion, Klein, and Mystery.

With the lean top squad, Narky and Liline moved down to Eurydice on October 6th. Syara and Ryu migrated from Souls of the Circuit along with Cahuete from Pandala.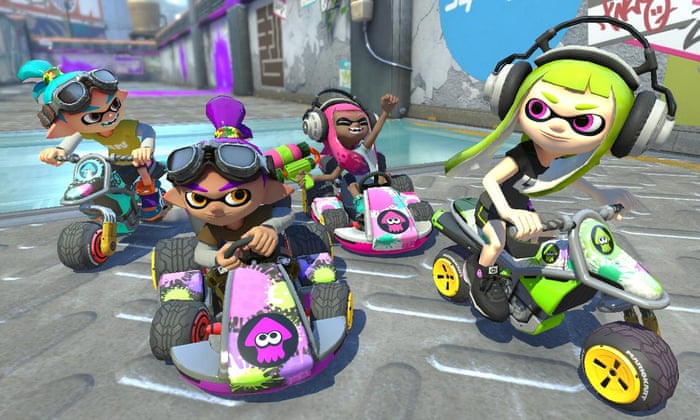 American Gunslingers acquisitions starting on October 5th

Vince "The Truth" and Big Ed have given their squad a new look, with some editions to make up for some key departures. The 15 player team sees 8 players returning and 7 new additions. Vladi kicked things off starting October 5th, Transferring from Fenix Z after a short stint with them this offseason. ThaGoat and Steen sign on board as rookies for their first MKU seasons. Jason 12 also joins from the Apex Racing ecosystem on October 8th. After some speculation on potentially moving to Symphony, Acid ended up extending his contract with American Gunslingers. The most notable transactions though are Gucci and Quan4sho who tried to make things happen earlier this off season with Sparta.

Olympus Valkyries forms on October 14th

The Spanish team is set for MKU, managed by Holymorph (Aether Paradise, Black Wolves). The majority of players (12) all have competitive experience for a variety of Spanish speaking clans, including X Project, Kira Team, Aether's Paradise, Gomaespuma, and more.

Dark Souls forms on October 15th

Edy created Dark Souls with loyal players from the Kira Team ecosystem. Hiram transfers over from the Dark Phantom Knights (of no relation). Sorriso, Spork, David, cft, and Aldo have ties to KT and have joined Edy on this expedition. Anthon makes his league debut, while Ezplo (Fast Evils) and GSCorinth (Higher Octave) jump on to round out the squad. Good luck learning Spanish, Geg.

Cusha Team forms on October 16th

Cusha Team joins the league as the first primary team from Guatemala. HEX is managing the team with past experience from Arcanum Polaris. Joshu and Mr. Jaegger also join the squad from Arcanum Polaris, along with Kellin and Kriss from Poki E-Sports.

Latin Warriors merges with Itollani Warriors on October 16th

Managed by Jaimearandah, ITW had made a few transactions with players migrating from Arcanum Polaris and Luna's Carts. On October 23rd, Islas, Alex1319, Donovxn, Kazuto, Bonar XP, Roldan, Holden, Julio, and Heroe all merged from Latin Warriors. Titan (Mexico – not to be confused with KH Titan) also joined the team making his MKU debut to round out the team.

Inferno Blaze Out of Action, but the Fire Rekindles with Volt – October 18th

Alpha moves down to Volt on October 18th, and Volt saw two other transactions this offseason. Seb was acquired from Wii Elite Clan and Izumi from Star Clan Solar. The Boshi, Dashi, and hLeo led team is set for action for their 9th MKU season.

RonRons forms on September 14th

French clan Ronrons is set to make their first MKU appearance in Season 12, managed by newcomer Akyron.

Project Hive forms on October 22nd

Project Hive is slated to swarm into MKU, managed by Lisa (Royal Stars) and led by GerryNICX (Exodus) and Mulli (Exodus). The trio of Germans are prepared to lead their squad into MKU as they are surrounded by some less experienced players.

Inka Warriors Doubles Down on October 22nd

The Peruvian powerhouse of Inka Warriors expands their doors by first admitting newcomer LuisLuv12 and Balki (Noob Reborn) onto the top team, managed by Jar.
IW2 is led by Starlord and Maf. The pair is set to lead the second team into MKU with a well rounded team of 13 players.

MKC Media caught up with Maf making her MKU season debut:
We have many players eager to learn and improve. The idea of ​​doing two groups is to test our levels and even if we fail, never give up and keep trying. Everyone is very enthusiastic, a little scared maybe for not achieving certain goals because it's the first time in the MKU of some of them (mine for example) but deep down we want to do our best

Maf, Leader of Inka Warriors 2
The Unknowns return on October 26th

Sleep returns with Spesh (both formerly AfterDark) to revive the Unknowns for their 3rd MKU season. They are joined by Steeler from back in the MPTV days and the dynamic female duo of Cherry (Melodya Euridice) and returning Leenie (Silence Eclipse). Also set to return amongst others are YoshiPhoenix and Clock who joined the leaders with previous stints on AfterDark.

MKC Media met up with Spesh who had this to say about this upcoming season:
"The bros return. A team designed to have fun in a community where it's become too serious".

Spesh, Leader of former Division 6 Champions (old format) – The Unknowns
xi Gains Strength with Severed Ties on October 26th
Nato and Zinc led xi saw four notable transactions this offseason. Tyler rebounds back to xi after a two week fling with Severance. Logic moved back to xi after some commitment issues with RK (6 day stint), and old flame Fatal Aces (2 day stint), being with xi this previous MKU season. Izaya had a 3 day stint with RK before ending back up with xi as well on October 28th. Kay also joins the squad moving from Nferno Blaze to Severance to xi. Cuffing season is upon us ladies and gentlemen.

All jokes aside, expect xi to be in peak form come this MKU season with their returning and new editions.

While MKC Media couldn't get a quote from Nato, as he is a busy man… he did share that a majority of xi is rumored to be inactive this season- so expect a leaner lineup from them in MKU.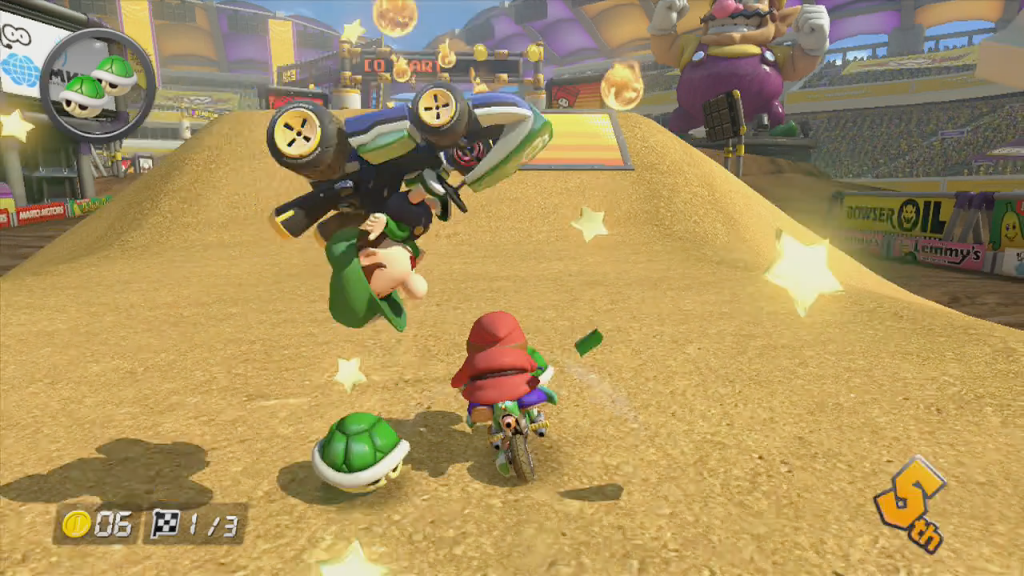 High Definition Makes a "Rookie" Move on October 27th
With HDolino out of action this season, Rookie has relegated himself back up to HD1. Players make plays.

Zodiac Warriors forms on October 29th

HATER (Dark Phantom Knights) queues up for MKU Season 12 with his teammates predominantly from the DPK and LC ecosystem.
The Final Days | October 29th to October 31st
The final three days of the Silly Season were a whirlwind, first starting with players being added to several of the newer teams this season. Below are some notable transactions not previously mentioned above:
Pepe made the move from Fatal Aces to Gomaespuma. A day later up before the deadline, he had a change of heart- thus moving back to Fatal Aces.
Aidan is back. For his first season back, he has elected to join AfterDark for an MKU run with leader Dan Talents. Also joining AfterDark this season is Orka, Xeter, dz, Alpha, mk8James, Frostiezz, and Allen.
Fast and Loic both made the move from Souls of the Circuit to Drift Riders.
Most notably, on October 30th Tuestame La Tostada Emblem formed out of the remains of Final Emblem and have officially become the 2nd team in the TT ecosystem. Fifteen players all made the official switch- with the team being led by Rafa Dobon and Radiador
Luisao secured a deal with Resemblance, officially departing from Euphorya. Joining Luisao in Resemblance is Spyke as well. DaniPro departed Eurphorya going a slightly differente route- finding a home at Elixir.
Shane is back in action in his 2nd MKU season, departing Greed Island and moving over to SOUL.
Ruscof moves over from Royal Stars to Legends of Stars.
Last but not least, Latin Ribbon which we saw make an attempted merger died out, forcing the team to scramble to find respective teams. Ramas was able to find a home with The Savage Forwards along with his past teammate, Oziel. David, Chiki, JOhn, and JBaau moved from Latin Ribbon over to KVT Alpa for the upcoming season. Somulo was the last to make a move, and has since joined Kartnita Asada.
And there you have it! This is a complete guide to the past offseason for MKU Season 12. Hopefully next season we can analyze these transactions in a little more detail every week. Best of luck this season, and see you on the track. – NIGHT