As we are approaching the roster deadline for MKU Season 13, the past month has been extremely pivotal for a series of teams that have not been covered in major detail within our previous installment. Some of the following updates could be overlapping from the previous article. By the time this is written, some information may be out of date due to last minute transfers.

It's been made clear that the battle to break into Division 1 is the most chaotic it has been in the history of competitive Mario Kart. A full out Jerry Springer brawl ensued in the MKU social discord, resulting in some amazing twitch content between RK and Soul. Rather than adding fuel to the fire, we're going to analyze the movement of 24 established teams that had the most movement within the last month- specifically with a focus on this crazy battle between the past, present, and future D1 teams.

This article will start with Division 1, and then will jump to teams in no particular order:
World Friend

World Friend will likely see Star and Moon within two separate divisions this season. Starxlx was the sole recruit for Star in the offseason, after completing a 4 month stint with the now defunct Fatal Aces squad (edit: They came back. Nice.) . This now makes World Friend Star, the 5x defending MKU champions a squad of the dirty dozen once again.

It is important to note that Mars, Lanfii, Flowx, Valer, and Julot have all just surpassed their 2 year anniversary and are some of the clear role players that we will see more of throughout this upcoming season. The team is rounded out by Theo, Swift, Thomas, Damien, Starlow, and Roks- with the majority of the names mentioned already with a year or two under their belt on the team.

Moon saw Joubak (Melodya) and OnyBeast join the squad in late December. Joubak comes from a season with Melodya and has experience playing for a variety of French teams. OnyBeast spent nearly two years in the World Friend ecosystem, and transferred back to Moon after a short 2 day stay at Noir.

It will be interesting to see how Moon will perform, likely in D2, with the fringe D1 teams that will challenge them. Moon has been a top 10 finisher in MKU overall in the last four seasons.

Requiem

Reqiuem made two new additions on December 14th as Season 12 of MKU was concluding. They added Demxn (Melodya) and Saikz (Dynamite) to round out their squad for this upcoming season. Eight players on the team have already hit their two year anniversary: Lez, Echoes, Minegear, Toad, JB le Gibet, Nitroco, Dayem, and Ro. Avogadrox has also been with the team for just over a year as well. Requiem plans to head into Season 13 with a 15 player roster and is hoping to build off of their playoff run from last season.

High Definition

High Definition promoted Jamie and Blaze up from HDolino to the main roster- but don't read too much into that as they had linked the teams for MKU last season (edit: They have now signed up as two teams. Thanks, Silly Season). HD is hoping to build on their playoff run as well from last season in a very crowded field now vying for D1.

Tenure wise, the majority of the team has remained loyal and a significant portion of the team has jumped between the two rosters. There are no new recruits for HDolino, and we'll have to see if the plan for HD is to link the rosters again this season. (Edit: Kasper recently transferred from Star Clan to HD as the most prominent recruit)

XI

Formerly known as the Obama Star Destroyers, xi has made one additional change to their roster for this upcoming season. Crowe re-signed with the team on January 4th. Crowe did play with Fatal Aces last season, but took a sixth month sabbatical after leaving xi at the end of March in 2020. It is important to note that Bjorn left earlier in the offseason, mentioned in the previous article and that Kay has transferred back to NFO.

Xi is another team to watch out for that had a run into the playoffs this past season- finishing 2nd to World Friend.

JPP
Jean Pierre Pernaut saw one addition to their squad for this upcoming season. Kuzoo, formerly on Sweatyzard X has sided with the top JPP squad after a playoff outing in Division 4 of last season. Kuzoo was a key contributor, coming in fresh off a season of play after being absent since March of 2020. Rhoba is set to lead the lean 10 player squad into Season 13.

Their second team, Jean Pierre Papin, saw Gab move to the team in relegation on December 29th. Amaterawu followed suit on the same day, coming over from Sweatyzard Y to become the 17th player on their second squad.

Arcadia
Mousou Express joined ARC on December 8th, also known as Athaway, who has previous experience from JBZZ and Nasty Raid Jin. Arcadia Sky got 6th in MKU last season. Led by Teeples and Corazon (Evol Love), the 12 player squad is going to venture into Season 13 with their new teammate and focus on a playoff run in a packed D1 field.

There have been no new additions to their second squad, Terra, in quite some time. Radi is the newest member according to the registry, joining Terra in April of 2020. (edit: they added Michael, Captain Luigi to the squad since this was written as a new member of Terra)
Dynamite
The thirteen player roster led by Mark saw three new additions in this offseason with Kimo, Jev, and Spork joining the top squad.

Kimo was re-promoted back up to Alpha after a season of MKU on Omega. Kimo has been within the Dynamite ecosystem since November of 2019.

Jev has Battle Brigade roots, and has since been promoted up as well from Omega to compete with Alpha this season.

Spork moves to Alpha directly after being a main starter for Dark Souls in his debut season with his new team.

Dynamite will also be a name to look out for as MKU staff will soon determine where teams will settle division wise in the next coming week.
RK
Managed by Sliver and led by Engel and Angel, RK has put their racing where their mouth is by defeating Soul in a comeback vying for one of the limited spots remaining in D1. After being forced to sit out last season, RK has a LOT to prove.

They started the offseason by recruiting Ryan's, who has been out of action since August known for last playing with Prestige. Ryan's is officially coming home (cue the Brian Scalabrine NBA reference) and is returning to RK after an absence of nearly two years… last playing with them in November of 2019!

Guti was next to be added, having a solid season in MKU S12 to be promoted up to RK1. Guti was the top scorer for RK2, and nearly got his team into the finals of Division 5. Rozando La Kalamidad went the distance with Fenix Y, but unfortunately succumbed to the pressure in the final two games of their series. Expect Guti to be a player with depth for RK1 this season.

Japanese player mol53 is the final addition to RK1. Not much is known about Mol besides some impressive one off tournament results and more notably, a 5th place finish in Mario Kart Worlds with SrX.

As for RK2, 7 of the 11 players are brand new additions for this season. Pol migrates over from Star Clan Solar and Soul with some upper division experience. Markel moves up from Emblem's Academy, along with teammate Ness to round out the squad. AketX also left the Star Clan ecosystem on what was a crowded roster onto RK2. Trebol jumped over from the now defunct Prodigy. Nico moved over from NRB they consolidated to one team. Lastly, Iroquois is a Japanese player who may also provide depth for RK2 this season.
iF

One of the most interesting stories of the offseason so far is Inkling Feet. They have produced some serious results with the new additions to their squad. The decision to split the team in two (as for most teams) proved to be extremely beneficial as it has elevated their star players into an apparent D1 bid.

Inkling Feet, managed by Tynan and led by Rhys provides a fusion of different styles… Prestige, Horizon, and original inFlow to name a few. On top of Wisch, 87 (Civil), Doodlebob (Diego G), and Roberto, there are three new additions that have joined for this coming season.
When Mike B isn't getting swole at the gym, he's putting in reps in MK8. He's had success playing within the Star Clan and Divine Phoenix ecosystem and can supplement the strong core that exists already for iF.

Varo, who departed from Dynamite joins the squad to add more fuel to the fire that is Inkling Feet. Varo is main lineup material with D1 experience and this was proven with his Amplify run.

Last but not least is Ember, who joins from Pirate Hackers. Ember is coming off of multiple division wins and has very quickly through Amplify proven with his nine compadres that iF is ready to play this season.

With silly season ending… it appears (no pun intended) that Inkling Feet can go toe to toe with the best of the best. They have proven with some strong upsets throughout Amplify that they are now a borderline lock for Division 1, and they are now one of the top predominantly North American teams.

Inkling Fingers is 12 players deep and is led by Aran. Mattex, Joel, Jerry, Javier, Spectrum, Alpaco, and Sparky have all made the move to free up space up top on Inkling Feet. Sand (Symphony) and SkytheKid (Symphony) signed with the team in mid December. Lastly, BryWH played some ping pong within the iF system after departing from Zodiacs, but found his home on the second squad. Pana was a member, but recently dipped to join TRP- "The Real Panas" which is led by FAL.

Expect both iF teams to be relatively close to each other in division level heading into season 13.
SOUL
Soul is sticking with their tested 14 player roster and has not recruited this season. While there is some controversy surrounding the D1 debate, it made sense to include them in this article. They are confident that no additional pieces are needed for their run heading into Season 13.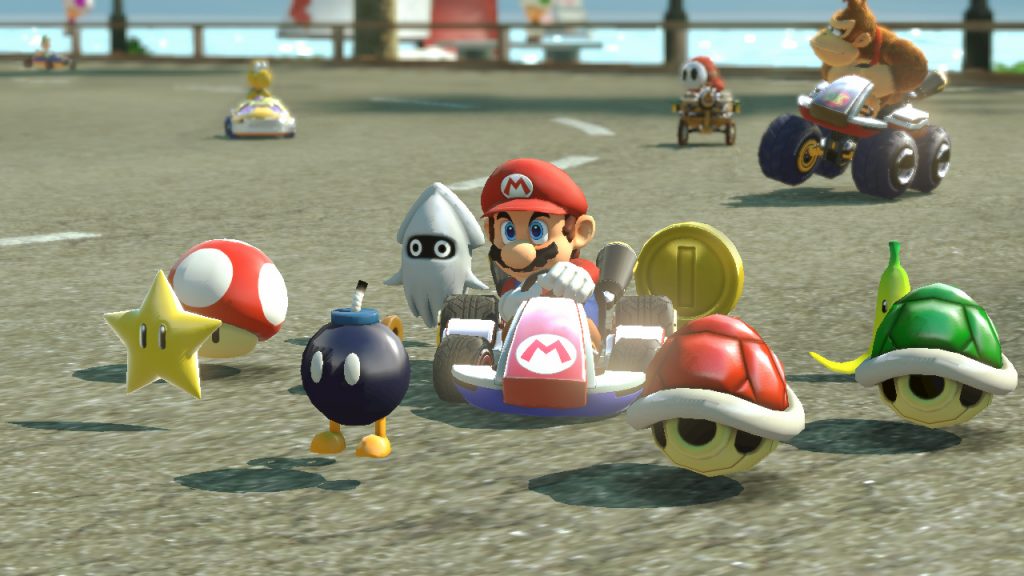 Star Clan Supreme

Star Clan once again saw some movement this season as they ditched Solar and moved back to one team. With the key players from Solar now back under one roof, it will be interesting to see how playing time will work for major tournaments.
Green, Saezuri, Harry, YoshiRacer, Ethan_, LX, and Enri all were promoted up during this exchange. Shortly after, Pure moved up as well in mid December.

One of the more interesting moves was Darky moving from Pirate Hackers in late December. Darky has roots to a majority of Star Clan through the 200cc scene via Rated R, and his move can prove to be a big lift for Star Clan going forward.

Following Darky a few days later was Kasper, who is relatively new to the scene making his competitive debut. He has since moved to HD given some volatile movement within Star Clan.

As this article was being written, Xylem has now become the 2nd team of Star Clan Supreme. Risky Ricky from Pirate Hackers will take the helm, bringing back former teammate Nolan and friend Ikasa. Tails is also joining after previously playing for Speed Stars. The team is also led by Jeric, who has some experience with AfterDark as well. They already have rounded out the team with 12+ players, set for MKU S13.

edit:

After writing this article, Star Clan saw several players leave… including Harry who has left for Japanese squad SV with Enri.

Marlon West (Zedaw) left to go back to TSF after previously playing with them in Agility on a temporary basis.

Fork Ice Bahn has also left for OUH.


Mushroom Team

Mushroom Team's rebrand also came with some movement this offseason. MT1 (Jungle) saw 7 of the 16 players on the squad be featured in a transaction this season. Kyowns, Moe Medina, and Ian Zuko all promoted up from Forest. The RoB has moved to MT1 after a season with Dark Phantom Knights. Cris and Slip also were promoted shortly after from Forest, and were joined by Zuker who has since played the last full year on TR eSports.
Eight of the 14 players on MT2 also are new additions. Nayra was the first to migrate over after a year with Noob Reborn, being a key contributor for the Chilean squad. Zorro has been relegated down from MT1, but recently took a 9 day stint on TR eSports but has since moved back. Zorro is now the leader of MT2. Following suit is IceMan who has also relegated down from Jungle. Kevin was the next player to sign with Forest after a season with the now defunct Prodigy. The next player to move was Zanark, who hasn't been seen in action since July of 2020- last playing for Aether's Paradise.

The next two players to move were Oscar and Centels- from Tuestame la Tostada. Centels is also now set to lead the team and has previously played in the MT ecosystem prior to playing for TT. Javiwii made the move late as their final addition and has since played for TR eSports and Aether's Paradise. Luis is still set to manage Forest as the team was previously slated in D4 last season.

Edit: Mushroom Team Jungle rebranded back to Mushroom Team, but Forest is still the secondary team. MoeMedina started a series of transactions on January 26th, moving down to Forest. Luis moved up from Forest to MT1. Zuker, Zorro, Slip, and IceMan all switched places between MT2 and MT1. Ian Zuko transferred multiple times, but there is no change to his placement on MT1. Slip did get relegated as well on January 28th.

Midnight Wasps
In the previous article, it was mentioned that Leo and Yuki have joined Midnight Wasps as they head into season 13.

Now, it is time to highlight the 2nd team underneath Felix's ownership- the Hornets. Led by DavidZSM, the squad is comprised of Jc, Kami, Malthias, Perig, Putofsky, Shid, Yazi, and Ziner.

The majority of the players listed above have been relegated down from the main Midnight Wasps roster.
Pirate Hackers

The predominantly Vegas based team was given the gauntlet this offseason, with a series of planned and a few unplanned moves. Losing Sinic unexpectedly before their Division 4 finals win is a lingering blow. With the departure of seven key players across both teams, Hackers flipped leadership and promoted NIGHT, Hartless, and Emarie up from Hunters (ph2). Latest to join after completing his trial was Pulse (former leader of Siege) who should provide added depth behind the existing roster. With Darky and Ember out, the team is still comprised of Ty, Luckyo, rawr xd, Bud (formerly known as Funny Name), Glitch, Matt G, ShyGuy, and Asuna.

GSCorinth7 was added as a late edition to replace RiskyRicky (leader of Xylem, SC2) who previously played a season with Dark Souls.

With the Hunter's key meta departing for Battle Brigade, former Hackers leaders Megajkeezy and Joronimo relegated down to lead Hunters and rebuild the developmental roster. Violin was signed in late December, along with Jinx and Tyran a few days ago. Amaris (formerly known as Saki) rejoined the squad after a small personal break. The latest addition was LastPlace4Life, a former member of ph, leader of Ascension, and past member of Kinetic Pii.

Battle Brigade
With some early losses to some upper division teams and recently with the loss of Immersive (who has now joined Boo Bombs), Battle Brigade got some interesting additions that will make them a team to watch this upcoming season. Returning is Sam, Julia, Ross, Pakaguarra, and Yoshi24Kobe. Wooper (Siege) and Curious Guy (Dream) both signed in early December.

Next to follow suit was Hi. (Siege) and the trio of Francis, Shomo, and Tristan from Pirate Hackers. The trio was a key component of the meta lineup on their former team. Most notably squeezed between the ph movement though was another key pickup for Battle Brigade- Silvy (Dynamite) to round out the squad for this season.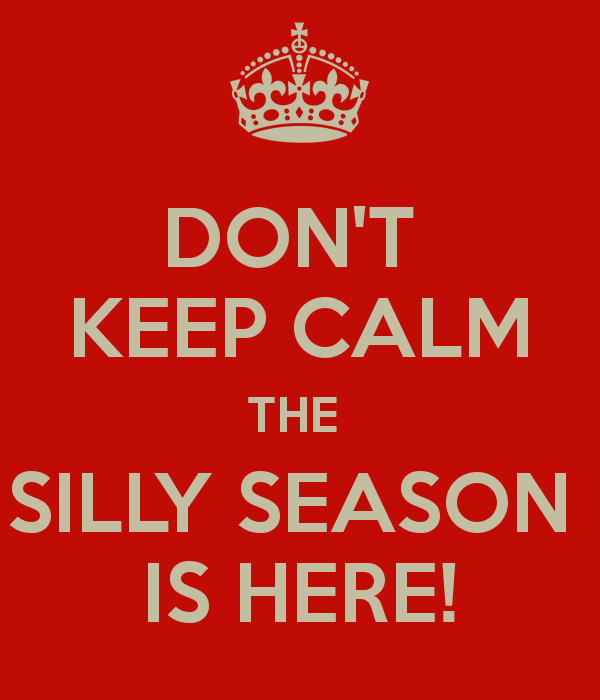 Dark Souls / Demon Souls
Eight of the 19 players are returning players for season 13 for Dark Souls. Eleven new recruits are revitalizing the team, led by Edy. Spork has since moved to Dynamite, and GSCorinth left for an English speaking team.

Like other teams above, Dark Souls also profited from some heavy recruiting. FiReBloKl joins from Galatic Wheels as their initial recruit of the offseason. Next was a series of recruits from Kame House, which unfortunately closed their doors for good after two rough runs in Division 8 the past two seasons. Goku, Chino, and Kinopio all signed together as a result of this.

Hugo and JohnDA joined on December 26th, marking their competitive debuts with Dark Souls. In the middle of the madness was Miguel720, making the migration from Nerd Prom. Kenito (Japan) also signed on after playing last season for Noob Reborn. One of the more interesting moves was Barker, one of the El Salvadorian players known for founding Crazy Karts, which is now known as Arcanum Aeterna. The 11th player to make the move was Mayelito from Dark Phantom Knights.

Edit: Demon Souls team is now moving some players away from the original team as their 2nd team.

Tuestame La Tostada

Despite some small movement going the way of MT, TT signed three new recruits this offseason. The D3 champs added 3 Spaniards… starting with Ander who is coming over from TR eSports. Next is Neykan, one of the few departures from the RK ecosystem who was out of action last season of MKU. NandoBA10 was another player from TR eSports who made the jump over to TT.

Exodus
Despite the impressive top 20 result in last season of MKU, Exodus has consolidated back into one team with several key players gone after last season. A majority of those players Zuax has since moved to NFO and Haupi joined Fatal Aces.
Aure was a key recruit who moved over from Greed Island along with a string of players promoted up from the EX2 roster. Kafin and Christian are set to lead with the assistance of Yasn. Besides Christian, the only returning players from EX1 out of the 21 are SirDozent, MethodM, and Jin.
Equivoke

Equivoke is back and set to return – and some key recruits were mentioned in the last article. In late December, Hazumi was added back to the team after a few weeks off the roster. Trattore is set to make their competitive debut for the squad. Most notably signing is DVD93 who has nearly spent a full year with NMX but has since made the jump to Equivoke. MarKusSuS joins from Turbo Shells, another Italian team with a season of MKU under their belt. Similar to Hazumi, Frax is back on the registry and should be a key player to watch when the team goes back into league play.
AfterDark
Dan Talent's has been recruiting hard and has positioned the AfterDark squad to be as competitive as they have been since the inception of the clan. AfterDark has seen a series of acquisitions since late December. First is Japanese player Laty, who has had some strong individual mogi results. Alpha is back joining the team after his departure in December of 2020. Following suit is James, who has re-signed with the squad. Nebula is the next signee, who is playing his first MKU since Season 11 with Knights of the Multiverse. Nebula however was signed with Boo Bombs, but joined in the offseason and was ineligible for season 12.

Tulip (formerly known as Cone) has re-signed back to AfterDark now that he is tournament eligible. Denix, who has previously played for Fatal Anchors who can also add some depth to the team. July has re-signed with the team, after being out of action since March 2020. Bork also re-signed to round out the team.

Noob Reborn
Noob Reborn currently sits at a 16 player roster after consolidating back to one team. A majority of the players leaving NRB have since joined other Spanish speaking clans, and most notably RK.

Jotabe is back to lead the team this season, with Pau and Ericstar supporting.

Souls of the Circuit
Nine of STC's 12 player lineup are new for MKU Season 13.

Xexon44, Coco75, and Catex signed in early January, migrating from Rosa. TN, JH_Speedgame, Isko, doudou, funseer, and PikaPika are all new to the game.
Elixir
The division 10 champions have 5 new players out of their 13 player main roster. PeraGira hopped over from Cataclysms. Senor Lechita also transferred over from Emblem's Academy. The third player to move over was Rafa Dobon from TT Emblem. Shiro moves over with past experience from TR eSports (2). Lastly, Javi01 moved after hopping between a few teams this offseason.

Elixir Laboratory is a team of 12 players filled with some players relegated from the main Elixir squad, and a series of players making their debuts to the competitive Mario Kart scene!
Shells From Hell
Hell may not have froze over yet, but Shells from Hell is back. The lean 10 player squad is set to put the team in action for the first time since May of 2020.

Andy is returning after a strong set of runs with Fenix Y and Fatal Aces. Ata departed Mushroom Team Jungle to join the squad. Cantu was last in action playing for Red Ribbon in August 2020. Gabe also hopped on board, playing last season for Fenix as well but already moving between the defunct Aura, Prodigy, and lately transferred from Dark Phantom Knights. DPK did have a series of movement as well, and top performer Hiroku also transferred over. KAMIT who is set to lead the team also is coming back from Fenix Y. Hellfire is next, making the move from Zodiacs. Matito, Pepe, and Yoko round out the squad- departing from The Last Dance and Dark Phantom Knights.